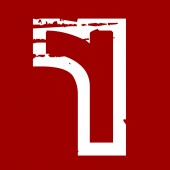 Short Business Description
Red Tide Marketing understands the world wide web. We are a professional web services organization that is powered with the best talent and most modern technology for online solutions.

We are based in Salt Lake City, Utah and provide a wide range of solutions for businesses of all sizes, in all industries, and around the world. We are powered with the best talent and most modern technology for online solutions. Our highly competitive rates will enable your business to grow dramatically and improve your bottom line while keeping consideration of your budget.
Long Business Description
RedTide's mission of achieving exponential growth and success through innovative marketing strategies for its clients, is inspired by a naturally occurring phenomenon known as a "Red Tide." A "Red Tide" occurs when a fast-growing red algae overtakes its environment and creates a visibly red tide in the ocean. As a dynamic team of marketing professionals, we help our clients achieve a similar type of growth by using effective marketing techniques in a custom strategy suited to each client to dominate their competition.
Originally founded as a web development company, RedTide's scope of services and success has grown over the years to include comprehensive marketing services such as video marketing, web design, print media, and custom marketing strategies. We build our services around your business so you can achieve unparalleled growth with a marketing strategy created just for you!
RedTide can help you dominate all of the fish in the sea! Discover the possibility of overtaking your competition today!
Contact us Today at 855-234-7483 to learn more about our ROI focused services.
Sampling of Services we offer.
- Web Design
- eCommerce Web Design
- Website Maintenance
- Website Optimization
- Social Media Marketing & Management
- Search Engine Optimization – SEO
- Content Management Systems
- Mobile Marketing Solutions
- Multimedia Services
- Graphic Design
- Web Hosting
- Logo Design
- Database Applications
- Customer Relations Management
- Vehicle Wraps / Banners
- Brochures and Business Cards
Send Message to listing owner