The essential question for all businesses, emerging or established, is: "Which entity, structure or model will help achieve maximum outcomes in tomorrow's business ecosystem"? Issues relating to tax, operating cost, reporting requirements, business and product branding, business development, investment opportunities, and exit strategies are just some of the areas ripe for discussion. Whether a business owner, senior manager in an established business or just one about to begin the entrepreneurial journey, you must know the critical components of each of these in order to make educated and informed decisions!
Decisions on business structure should be taken with strong advice from legal and financial professionals, but having an opportunity to engage with a panel of professionals representing the four major business entities is an experience for which every business owner should take advantage.
On Wednesday, October 8th ARC Impact and Impact Navigators, leaders in Utah's Corporate Citizenship movement will lead a breakout session focusing on the Market and Investment Opportunities for the new breed of businesses. There will be a brief presentation on the model, then the floor will be open for your questions. Our panel will include legal, financial and business leaders who can give you first-hand facts and data about the tremendous opportunities in this space, along with sound guidance in mitigating risks to the realization of your vision. This is not a lecture session, we want to provide real information that you can use right now!
Maybe you are just formulating your vision or need to adjust for the new opportunities. Some might need to reinvent their model that just isn't meeting expectations. Whatever your situation is you'll want to participate in this emerging movement.
Date: October 8, 2014
Time: 7:30 a.m. – 3:00 p.m.
Location: Hilton Salt Lake City Center – 255 South West Temple, Salt Lake City, Utah
Cost: $50
Click Here To Register for the summit!
Visit us at www.arcforgood.com
Keynote Presentations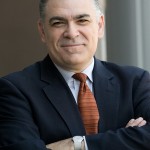 Keynote: Building a Stronger Business
Rudy Vidal, President
Vidal Consulting Group
Vidal Consulting Group is a management advisory firm, working in large multi-nationals as well as small growth companies, domestically and internationally. The firm assists clients maximize management and organizational effectiveness and is renowned for its customer loyalty practice.
As advisor to a diverse client base, Rudy has identified some of the key areas critical to the success of small and growing businesses.  In particular he will discuss the importance of designing scalability into operations and management, as early on in the growth cycle as possible; practical methods to maximize employee engagement and alignment in the culture; and the mechanisms that create a loyal customer base.   These three areas, he explains, are critical and often under-emphasized by the entrepreneurial small business community.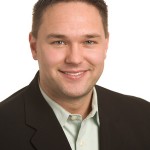 Keynote: Using Engagement Marketing to Fill Your Sales Funnel
Zak Barron, Area Director –Central United States
Constant Contact
The two questions this presentation will answer:
1)      How do I generate more repeat business from existing customers?
2)     How do I get my customers to refer my business to others?
Building lasting relationships with your existing customers and members drives business success.  Making that happen is called "Engagement Marketing." Having an Engagement Marketing strategy is the key to inspiring your most passionate customers and advocates to: have conversations with you and fellow customers, share stories and opinions, and share your content with their own social circle.
In this seminar, you'll discover the three components that lead to Engagement Marketing success:
·  Providing an excellent customer experience,
·  Making connections that engage your audience and enable  an ongoing dialog, and
·  Using social media to continue the dialog and engage a broader audience.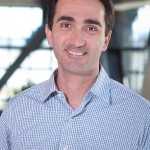 Keynote: Utah Small Businesses: Challenges and Opportunities
Jon Lieber, Chief Economist
Thumbtack
In a collaborative survey of more than 12,000 small businesses, Thumbtack and the Kauffman Foundation found Utah to be the most small business friendly state in the United States.  Come hear why this is so, how small business fits into the U.S. & Utah Economy, and where small business can find valuable resources.
Breakout Sessions
 Online Revenue Generation Panel
 Creating an Effective Sales Strategy
 Leveraging the Local Brand
 Resources for Business Growth Panel
 Building a Sustainable Business
 Financing Your Small Business
 International Business Opportunities
 Small Business Lending and Funding Panel
 Community Involvement for Your Business
 Deepening Customer Relations
 10,000 Small Businesses
 The Power of Perception
 Corporate Citizenship for Business
 Apps & Technology for Efficiency
Conference Agenda
7:30 a.m. Registration Opens
8:00 a.m. Welcome
8:15 a.m. Opening Keynote:
Building a Stronger Business
9:00 a.m. Exhibitor Booths/Break
9:15 a.m. Breakout Sessions #1 (4 choices)
10:00 a.m. Exhibitor Booths/Break
10:15 a.m. Breakout Sessions #2 (4 choices)
11:00 a.m. Exhibitor Booths/Break
11:15 a.m. Breakout Sessions #3 (4 choices)
12:00 p.m. Exhibitor Booths/Break
12:15 p.m. Lunch Opens
12:30 p.m. Luncheon Keynote #1:
Using Engagement Marketing
to Fill Your Sales Funnel
1:30 p.m. Luncheon Keynote #2:
Utah Small Businesses:
Challenges and Opportunities
2:30 p.m. Conference Concludes