Don't fool yourself. If you're a small business owner, don't try to copy the big guys. If you're working with a small marketing budget, make every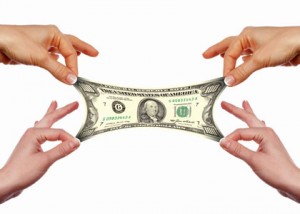 dollar count. Beyond using social media, are there other high-impact ways to stretch your budget? Here are a few:
Partner up. Join forces with noncompeting businesses to get the biggest "bang" for your advertising "buck." Work out an arrangement where you can market to their customers, and they can market to yours.
Stay in touch with existing customers. Gaining new customers is far more expensive than maintaining relationships with existing ones. It is important to do both, but don't neglect your existing customers. Give them preferential treatment by offering special discounts or previews of new products. Try using an appropriate incentive program for referrals. And above all — don't forget to thank your customers for being customers.
Pay attention to packaging. We're not talking about plastic or cardboard packaging; we're talking about the way you bundle products or services into a single offering. Know your customers well enough to understand what service combinations make sense to them. Do this correctly and you'll have appreciative customers who buy from you repeatedly.
Call to action. Sure, the big guys can afford to bombard the market with brand awareness and wait for the customers to flow in. Small businesses, on the other hand, need to convey a strong call to action for every ad they pay for. Your ads need to contain an offer and clear directions to convert interested customers into buyers…now.
Find consultants. Team up with other business owners in your area to compare notes. Offer your time and opinions in exchange for theirs. Before committing to any major marketing efforts, review the proposal with your "team" to get their unbiased feedback.
By using these simple techniques, you can stretch your marketing budget significantly and produce more profit for every dollar spent.
By Chuck Chamberlain, ELP Editor-in-Chief