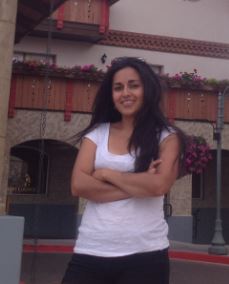 (The ELP editorial staff brings you another business spotlight. We hope you enjoy this incredible success story about Elizabeth Cordero, founder of Elizabeth Business Cleaning.)
Elizabeth Cordero arrived in the United States at age 14. She spoke no English and was unfamiliar with the culture. She had no financial assets and knew nothing about starting or running a business. Today Elizabeth is the owner of a commercial and residential cleaning company with eight employees. Not long ago she became a real estate investor and today owns several rental properties.
In the early years, Elizabeth didn't have a vision of running her own business; her dream was far more modest — to support herself and help her family. But over the years, Elizabeth's dreams and the work she did to attain them grew bigger.
Elizabeth began her career as an employee at a cleaning business but found that it was more profitable to take cleaning jobs on the side. She was content until an opportunity disguised as misfortune appeared when her employer refused to pay her. Elizabeth was forced into entrepreneurship to pay her bills and her life was never the same.
The next day Elizabeth and her mother went door to door offering their cleaning services. The cleaning business started slowly. Elizabeth had never hired an employee so when she needed help she went to a local car wash and watched for the person who worked the hardest. When she found a hard worker, Elizabeth offered the woman a job.  She learned about asking for resumes and references later.
Elizabeth responded to the challenges of starting a business by relying on the values her mother had taught since childhood: responsibility, commitment, hard work, treating others with respect. The approach resulted in a list of happy long-term clients who invite her to family activities, and Elizabeth never had to go door-to-door to find business again.
Elizabeth didn't have any formal training in running a business; she learned what each new challenge required. She made mistakes in the process but didn't dwell on them and was patient with herself. She worked to overcome each new difficulty she encountered. Elizabeth learned from her mistakes and kept moving forward.
After the early success of her business, a pattern began to emerge in Elizabeth's life. She would envision a dream, work hard to attain it and then once the dream was realized she would envision a bigger dream. The small cleaning business with one employee grew to three employees, then five, then eight. The dream of owning a home grew into the dream of owning a rental property, then two, then four. Elizabeth got a taste of success and realized that she liked it. She found that achieving a dream gave her the courage to make the next dream bigger and this success helped propel her toward the next dream.
What's the next dream for Elizabeth? She's looking forward by returning to her roots. Growing up in humble circumstances taught Elizabeth empathy for those in need. She is going to build an orphanage in Mexico.
Lessons from Elizabeth: Running a business requires knowledge and action in a host of vital areas: accounting, insurance, taxes, hiring employees, finding clients and obtaining financing. None of these can be ignored. However, the most important area of knowledge and action is your dream, the reason you do what you do. It's the only part of the business that can't be learned or delegated or hired out.
A clear and compelling dream, brought to pass by hard work, is what helped a teenage girl with limited English build a business that would employ others and eventually start a charity.
Elizabeth says: "You always have to have a next dream."
By contributing writer, Jared Munk